We always love to hear from you! It has been great receiving all of your feedback as CoinaPhoto has grown. Here are just a few reviews from some of our outstanding CoinaPhoto photographers!  Curious to see their work?  We've pulled together some of their finest shots, and the good news is - they are all available on our market!

Whispers By Ralph Harvey
Ralph: I am quite keen on CoinaPhoto. It's well laid out and easy to upload photos. I don't worry about what I have sold. I don't do it for that, but I would say, enjoy what you do, put your best effort into it and be proud of what you achieve. If someone else likes it too then that's great!
SIMON: CoinaPhoto is unique photography website with social media elements. I was referred to this site by one of my friends. I'm glad we can set our own prices to our photos. It is quick, responsive and sensitive and I am looking forward to its growth!
Sean: CoinaPhoto has grown on me, it was a bit confusing at first in terms of navigating. There are lots of kind members and I would love to see this community grow, I've been telling my fellow photographers about this website. Everyone else should too. Spread the beauty that we all capture!
Ashlynne: I love CoinaPhoto because I have not seen a bad photo on the platform yet! Everyone on the site is very serious with their work. Every time I sell a photo, I feel like I have won an award. The feeling of engaging with the platform is rewarding.
Fakhri:  CoinaPhoto has a compelling platform. It is very easy to use and it unites photographers from around the world in one place promoting a sense of digital photography community.
Peter: The great thing about CoinaPhoto is that it is truly a unique 'coin' reward system - you can earn coins for good images or better still, pass some on to other photographers as cash 'likes' - simple and brilliant!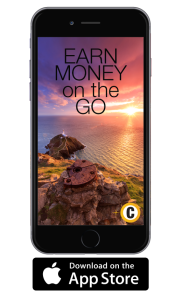 If you have not had the chance to sign up to our platform to engage with likeminded digital photography community, participate in photo contests or sell your photos online -  what are you waiting for? We can't wait to see some of your best shots.
Browse our MARKET for some inspiration.
What do you think of CoinaPhoto? Let us know in the comments below!