With so many incredible CoinaPhoto photographers submitting fantastic shots  and leaving us amazed, we decided it was time to  talk to one of our photographers one on one about what gets their creative juices flowing. We couldn't stop gawking at some spectacular images taken by Peter Brocklehurst! Peter masters photographing picturesque landscapes with an edge as well as taking beautiful photos of his family!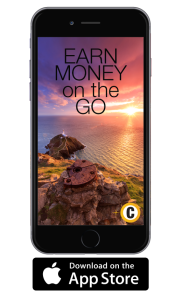 COINAPHOTO: The photo below is stunning – tell is a little bit about the journey behind the lens. Where were you when you took it?
Peter: The day I took this photo, a very close friend had just lost his 8-year battle with cancer. I felt I needed some time alone away from everything, so I drove to some nearby mountains in Wales - close to home but far enough from the cities to not have any light pollution. By coincidence or maybe it was spiritual intervention, the UK skies were cloud-free for a change and the milky way was in clear view. I set up my camera on a tripod and took a few practice shots to get my position in the picture right. It was then just a matter of waiting for the sky to darken sufficiently and check for minimal 'star-trailing'.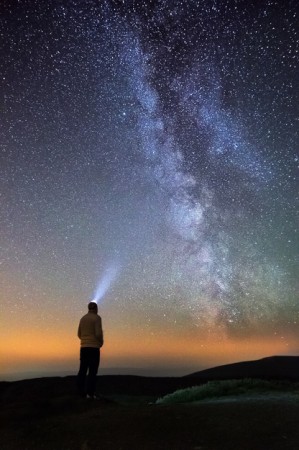 A Rare UK sight
COINAPHOTO: Have you won any awards for your photography? If so, feel free to brag. If you're a beginner, tell us what tips and tricks make your photos stand out!
Peter: I am still relatively a beginner. I have been photographing only just a little over 18 months, but have already been fortunate enough to have had 3 pictures feature as 'photo of the day' here on CoinaPhoto. There's nothing quite like a taste of success to inspire you to take more and better photos! If I had to give one piece of advice to beginners like myself, it would be to join a platform like CoinaPhoto, study the photos you like and go try and reproduce them yourself. The very act of going out with a definite theme or aim in mind will improve your photography in leaps and bounds. It certainly works for me.
         Sailing
CoinaPhoto: What subjects inspire you?
Peter: I'm lucky enough to have a very photogenic wife and equally pretty daughter who share my love of the outdoors and it was they who first inspired me to take up photography. It is quite an incentive having your own personal models available all the time.
Family Bonds
CoinaPhoto: What other photographers do you admire? In or out of the CoinaPhoto community?
Peter: I'm a big fan of Trey Ratcliff's images and techniques while here on CoinaPhoto, I admire the simplicity and coloration of Djeff Act's silhouette pictures. For portraiture, I love Lisa Holloway's work.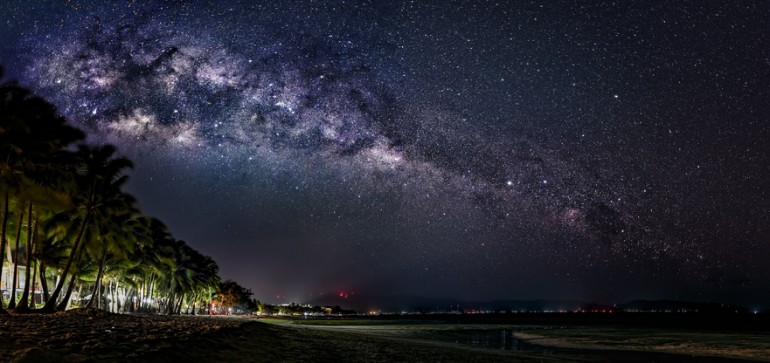 Milky Way Rising
 CoinaPhoto: How are you finding CoinaPhoto platform so far?
Peter: The great thing about CoinaPhoto is that it is truly a unique 'coin' reward system - you can earn coins for good images or better still, pass some on to other photographers as cash 'likes' - simple and brilliant! 
More of Peter's work can be viewed on our MARKET and is available to be downloaded. View Peter's profile here to see some of his photography.