CoinaPhoto, today announces its launch of an iOS app and integrated Instagram as demand to sign up for its service grows. Launched in June of this year, CoinaPhoto confirmed that the free to download iOS app would also be imminently supplemented by an Android version. 
The new CoinaPhoto iOS app will enable users to earn from their photography whilst on the move, with the app offering all the features and functionality of its fully responsive website. These include capturing and sharing photography, earning money from this original content and donating towards the photos that matter most to users.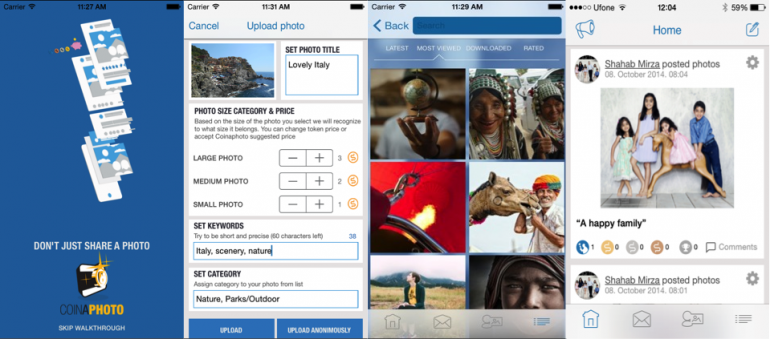 The iOS app can be downloaded here. 
Instagram has also been integrated into the platform, supplementing Facebook, Twitter and G+, meaning users can now sign up to CoinaPhoto using their Instagram log in, import photos and take advantage of the world's most popular photo sharing platform.
To celebrate the launch of the iOS app, CoinaPhoto has announced a new seasonal photography competition offering the finest photographers a chance to win $1000 worth of Amazon vouchers to spend on new photography equipment.
To enter, all participants have to do is sign up to CoinaPhoto, upload photos taken using mobile devices that capture the essence of the Christmas holidays and upload them to the public library with the tag 'A Mobile Christmas'. To find out more about this competition, check out the CoinaPhoto blog.
Shahab Fraz Mirza, Chief Executive Officer of CoinaPhoto, said: "We are thrilled to launch our iOS app today and announce the integration of Instagram into the platform. Since our launch in June demand and sign-ups for CoinaPhoto has been very strong indeed and we're pleased to now offer existing and future users all the great features and functionality of the website in mobile form.
CoinaPhoto allows users to earn money from their creative photography. Using secure online payments, users can purchase & sell gold, silver or bronze CoinaPhoto 'tokens'. These tokens can be used to buy photographs online, can be gifted to posts from other photographers or any causes they most want to support. Alternatively, users can receive tokens upon selling their photographs online, or as gifts from others. Additionally, Coinaphoto tokens can be redeemed onsite for *US dollars.
*T&Cs apply – please review T&Cs on our website.