Known for gorgeous rolling beaches, striking volcanoes and marvellous jungles that are home to elephants, tigers and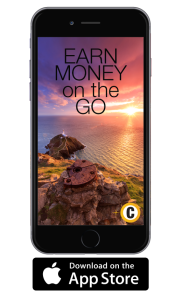 Komodo dragons, Indonesia can only be described as grand. In our recent competition, we wanted you to capture the brilliance of the country and everything that makes it unlike anywhere else. After some truly fantastic entries, we selected our winner and two runners up. Today, we caught up with the photographers to talk about their work and photography passions.
That photo is stunning – can you tell us a little bit about the journey behind the lens? Where were you when you took it?
The photo was taken during Baliem valley festival earlier this month. Baliem valley is located in jayawijaya regency of Papua Province. Once a year the Dani tribes gather in this valley to perform a war dance and celebrate the Baliem valley festival.
Could you tell us more about the different techniques you used to capture the photograph?
I used aperture priority on my 35mm fix lens – a pretty standard technique as I was on my way to change my money at a food seller. It was then I saw a whole tribe marching with the national flag so I grabbed my Nikon and just shot multiple times.
How did you get in to photography?
It started when I was little and I had a very simple film camera that came free from a KFC restaurant.
How are you finding CoinaPhoto? What would you change if you could?
It was through a photography group on Whatsapp. I am still learning about the interface and I'd like it if it was a bit simpler to use.
What an inspirational photo. Where was it taken?
I took this photo at an area in the district of "Jambak", the province of West Sumatra, Indonesia - approximately one hour from where I was staying. Here many of its inhabitants make a living as household tailors, and most are women. A day before the independence of Indonesia on August 17, 2015, many women were getting jobs to sew the flag. It was my luck, when visiting a friend in the area, that I saw an old woman who was sewing the national flag. After introducing myself, I asked permission to photograph her and her activities. I was very interested in photographing her, because even in old age she was so determined to sew. When she sewed the flag her eye grew watery. I'm still unsure if this was due to old age or something far deeper.
What techniques did you use?
I didn't use any special techniques. The concept was so attractive and original that nothing more was needed. By using a wide lens 10-18mm, I could take photos from different angles. I also used light from my camera as well as the natural sun light coming through the window so the background was dark. I used a high angle position so that the subject's face was not covered by the sewing machine equipment.
Have you always been into photography?
I have loved photography since I was in elementary school, because my parents had a standard camera that uses film so I used my family and friends as subjects.  In college, I was able to buy a pocket camera. Every trip I take I make sure that I always carry a camera, so I can capture every single exciting moment.
How did you find out about CoinaPhoto?
It was through a friend's post on social media.  I saw that Coinaphoto could provide something positive in my hobby. I really like Coinaphoto, it is attractive and easy to use.
Where were you when you captured this photograph?
I took this photo on Lakkang island, Makassar, South Celebes on "Jambore Fotografi Nasional" that is held by "Federasi Fotografer Sulawesi Selatan (FFSS)
Did you use a particular technique?
I set my camera drive to burst mode and then I made sure the shutter speed was fast enough to freeze the fire.
When did you have your first camera?
The first time I got into to photography is when my father gave me a camera as a birthday gift 3 years ago.
What are your likes and dislikes of CoinaPhoto?
I like using CoinaPhoto as it helps me to share my photos but I don't like the timeline as, people can see some of your notifications and activations
Congratulations to our winners and runners up, and a massive thanks to those who entered the Grand Indonesia competition. Which country would you like us to showcase next? Let us know and make sure you keep up with the latest CoinaPhoto news and competitions by following us on Facebook, Twitter and Instagram.