We are delighted to announce that the much-awaited selection for our 'Best Day Ever' photo contest winning shot has finally been confirmed! We have been overwhelmed by nearly 500 of your spectacular entries to the contest. It was refreshing to see what constituted as the Best Day Ever for each one of you.  So get the drums rolling as we announce the winning shot for the Best Day Ever photo contest!
THEME: 'BEST DAY EVER'
We are looking to see some of your most picturesque memories, your Best Day Ever.
GRAND PRIZE WINNER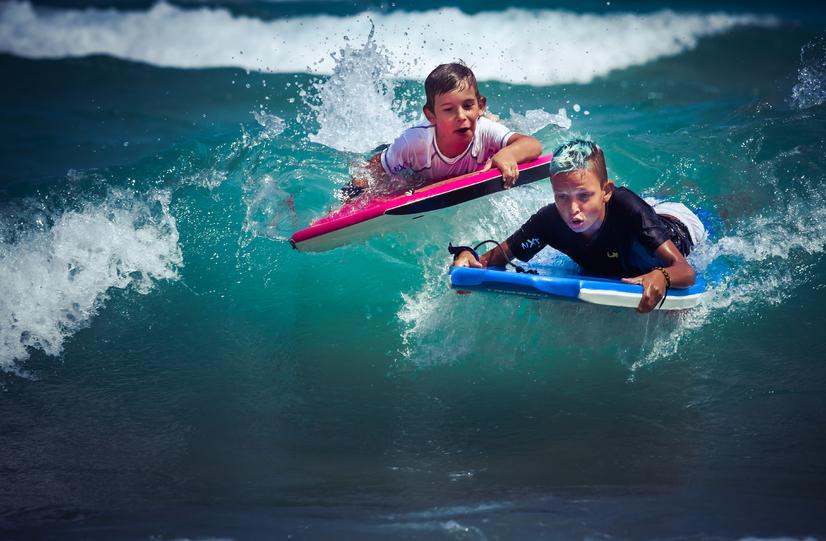 $100 Amazon voucher for photography equipment and featured in CoinaPhoto's upcoming social media campaign.
"This moment seems to combine the elements of anticipation and exhilaration that results in a shot that displays the children's 'Best Day Ever'." - Jean-Paul, CoinaPhoto Team Member
"I was amazed by this picture as it captures a simple moment from the boys' childhood which will be a great memory for them for the rest of their lives. The focus and the angle from which this picture has been taken is timely and well executed. The colour contrast between the surf boards and the ocean compliment nicely. Moreover, what really stands out for me is that you can see every drop of water in clarity, as well as all the shades of the ocean changing as it would do naturally in daylight." - Rumaisa, CoinaPhoto Team Member
We sat down with Sandi and asked him what it took to capture the winning shot:
"We spent family summer holidays in Chia, Sardinia, which is a well known surf spot. The kids immensely enjoyed surfing on the bodyboards there. I took the photo and tried to capture the children's joy. To be close enough I had to stay in the sea, so I had to be very careful not to get any water in the photo equipment."
"In my opinion photography is about catching unique moments. Especially in action sports photography, when you have to  freeze moments that are hardly visibly to human eye due to speed of the movements. Timing generally plays a huge role in my work. I want to catch the one moment that conveys the whole action. Light and atmosphere are the two other aspects that define a good photograph for me. I simply love playing with these elements."
We think Sandi gets it spot on! What do you think?
If you like our post, share it! You can share photos via Facebook, Twitter and Google+
We want to thank everyone who contributed their incredible entries to our 'Best Day Ever' photo contest. We definitely had a tough time deciding our favourite image. Thanks for your participation!
Think you've got what it takes to win?  Enter our '
Still Life
' and '
Geometry
' photo contests which are now open to have the chance to be our next winner!
Leave a comment below and share your thoughts!