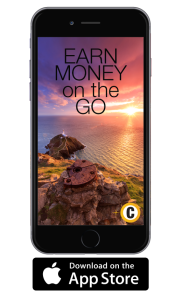 Selected from our amazing pool of photo contest winners. We pay homage to a few of our past winners as they give their story behind their photos, their personal inspirations and some advice to our CoinaPhoto community on what it takes to create a winning shot.

"WINTER" CONTEST
1ST RUNNER UP
The expression on this kid's face is priceless! Anyone who sees this photo, children and adults, will immediately want to grab their sled and find a hill of snow!
"I  am sports teacher by day.  During my lessons in the winter, the kids love to play in the snow. So I took my camera to take pictures of the playing kids and this was my best. You have to be in the moment to learn- take as many pictures you can so you don't miss anything!"
"WINTER" CONTEST
GRAND PRIZE WINNER
The sun's rays in this photo are perfectly placed. Everything from the foreground to the background of this photo is breathtakingly impeccable!
"This was my first trip to the Grand Canyon, and my parents and I all wanted to see the sunrise, so we woke up early and drove out to Mather Point. The sunrise that morning was spectacular, and I was fortunate enough to capture the moment. Learn from the best, or someone who's work you want to emulate, but don't forget to have fun and pursue your own passions. With photography, there are so many techniques and styles out there that it is really important to find the style and niche that works best for you and suits your style and passion. I've studied the work of countless landscape photographers who have impressed me with their work, and it has definitely made me a better photographer. However, photography should ALWAYS be something you enjoy, and hopefully never become a drag. As photographers, we have an opportunity to show everyone that the world is beautiful in our own ways, so don't be afraid to develop a style that fits you!"
"FESTIVALS" CONTEST
GRAND PRIZE WINNER
This picture really captures the spirit of Holi festival- crowded, colorful (but not too many colors) which makes this picture very beautiful. The lighting is beautiful and the composition is spot on.
"The place where the photo was taken is known as 'Brajbhoomi', Braj- the homeland of Lord Krishna and Radha. But unlike the other parts, Braj ki Holi is considered special and unique because the people believe that historically, Holi started in Braj. They playfully throw 'gulal' organic colour powder made from flower petals, on each other and run in resistance. The flare of romance and love prevail in Holi celebration as portrayed in the acts of love between Lord Krishna and Radha.
During shooting, I managed to get a place on the balcony of the temple complex.
I would love to share two important quotes from the two world renowned photographers that I admire. The quotes are:
"If you're young and have the time, go and study. Study anthropology, sociology, economy, geopolitics. Study so that you're actually able to understand what you're photographing. What you can photograph and what you should photograph."-Sebastião Salgado

"You have to protect and preserve your tenderness and honesty. You have to have a cool eye and a warm heart. It comes with practice." -Raghu Rai, Magnum Photographer, based in India."
You could be sharing your own winning advice! Submit your entries for our current photo contest 'LOVE YOUR JOB' happening now!
Feature image by Md. Akhlas Uddin