Feature image - Photographer
If you're just starting out in photography, the prospect of buying the perfect camera can be daunting. There's such a vast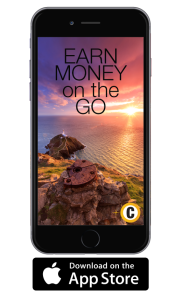 choice of digital cameras out there and it's easy to be overwhelmed.
But there is no need to panic. It doesn't matter whether you enjoy intense action photography or shooting perfect portraits, the right camera will be out there for you, you just have to do your research.
When selecting kit it is also useful to bear in mind that the best camera you can buy isn't always the most expensive! It is best to try out a few models before you settle on your favourite, a one that suits your style, and make the purchase. In this post we take a look at some glowing camera reviews from the web, focusing on the perfect equipment for if you're a new photographer looking to start out.
Image via Nikon.com
The NIKON D3300 is a fantastic camera for beginners and will help you capture the atmosphere of moments perfectly. Not only is it easy to use, but it's small and lightweight meaning it is great for travelling and those who are constantly on the go. The camera also has a clever guide mode that gives real-time explanations of all the important features.  The camera is priced at around £350.
Specifications
Megapixels: 24.2
Weight: 662 g
Dimensions: 4.9 x 3.9 x 3.0 in.(124 x 98 x 76 mm)
Source: TechRadar
Image via Canon.com
This Canon camera is simple to use and will help you capture breath-taking photographs. The extensive ISO range of 100-12800 means that you can take detailed images, even in low-light situations. This camera is also great if you enjoy taking action shots due to the continuous shooting speed. The camera is priced around £650.
Specifications
Megapixels: 18
Weight: 525g
Dimensions: 5.2 x 3.9 x 3.1 in.
Source: Cnet.com
Image via Amazon.co.uk
This camera is also extremely well-suited to budding photographers just starting out. It's easy to use and has many different features. The camera is also weatherproof, so it's perfect for those who love getting out and about. Additionally, this camera has the ability to shoot with digital features including 'Retro' and 'High Contrast', adding fun to your pictures. The Pentax K-50 has an ISO range of 100-51200 and comes in at around £350.
Specifications
Megapixels: 16.3
Weight: 650g
Dimensions: 130 x 97 x 71 mm (5.12 x 3.82 x 2.8″)
Source: Tech Radar
Image via Panasonic.com
This camera is also great for those on the move, due to its size. The small compact camera is dependable and a high quality piece of equipment, with a luxurious feature alongside many others. The camera is quick to take photos and can capture its first shot within just seconds of switching on – so great if you're a lover of animal or action photography and you find yourself in a perfect moment. You can pick this camera up for around £250.
Specifications
Megapixels: 16
Weight: 274g
Dimensions: 98.5 x 54.9 x 30.4 mm (3.88 x 2.16 x 1.20″)
Sources: DP Review & Photography Blog
Image via Sony.co.uk
The Alpha A58 is an exceptional camera, especially if you like snapping portrait pictures. This is due to the Auto Object Framing feature - the camera will automatically crop portraits for better compositions, including moving subjects. Sony has also included a number of fun but simple features. These include Sweep Panorama, a range of picture effects and picture style – a fantastic addition if you're the creative type. RRP - £299
Specifications
Megapixels: 20.1
Weight: 492g
Dimensions: 5.1 x 3.8 x 3.1 in.
(129 x 96 x 78 mm)
Source: Tech Radar
What was your first camera? Let us know in the comments. If you're thinking about purchasing a camera remember to try before you buy, in order to avoid disappointment!
For all CoinaPhoto news follow us on Twitter or Facebook. You can also follow us on Instagram to see some of the great work captured by the very talented CoinaPhoto users.