THEME: INCREDIBLE INDIA
 Capturing the patriotic spirit of India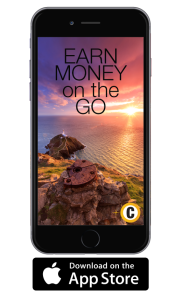 DATES
Submissions 1 August to 21 August
Winners announced 24 August
THE STORY The great Republic of India with a population of over 1 billion and an ancient culture full of history and diversity. We capture the spirit of Indian culture and pride with our latest competition in celebration of India's upcoming Independence Day on August 15. What does patriotism look like to you?
JUDGES/CRITERIA
 Judges will be the CoinaPhoto team and guest judges (mentioned below). We will be judging on subject, focus, composition and overall originality based on the theme: Incredible India. We love creativity! Photos must not previously have won an award in one of our previous photography contests. Photographers may win more than one CoinaPhoto contest but cannot win consecutive contests.
Angie Quach, Member of CoinaPhoto Team
Jon Priestley, Head of Wolfstar London PR Team (providing an agency perspective on great stock photography)
Nishant Bhaskar, Previous CoinaPhoto Contest Winner
PRIZES
Grand Prize Winner: Judges' Choice- $500 Amazon voucher for photography equipment and be featured in our upcoming social media campaign (Your names and photo will be showcased to thousands on our Facebook and Twitter pages)
1st Runner Up: $300 Amazon voucher for photography equipment
2nd Runner Up: $200 Amazon voucher for photography equipment
HOW IT WORKS:
Sign up/Log in to CoinaPhoto
Click on the 'Upload' icon on the top of the screen
Go to 'Add Market' and follow the upload photo process
Choose 'Incredible India' in Category drop down
Submit your photos
Once your photo is approved, it will be visible in the 'Market' section of the website in the 'Incredible India' category
Good luck to all our contestants! Remember, you don't just take a photograph, you tell a story!
*Feature Photo by CoinaPhoto user David Humphrey