Always an interesting trend, macro photography (a fancy way of saying close-up photography) brings out the very best in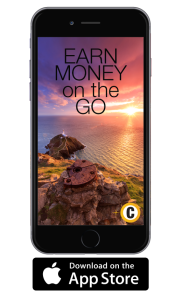 some of our CoinaPhoto users. Generally, photography is recognised as "macro" when you are increasing the size of the object in your picture from about half life-size, to five times (or more) life-size.
Insects and flowers are great examples of macro photography and extremely popular on CoinaPhoto. However, that's really only the beginning! Ordinary objects can be made far more interesting with a close up shot, whether it's a piece of fruit or a drop of rain trickling down the window pane. Macro photography is a fantastic way to really show the detail of your subject.
To help you out, here we share a few tips so you can capture the best macro shots.
1) Make sure the subject is perfect
It is really important to bear in mind that when you are working with an object that is very close, every little imperfection will be extremely noticeable. If your subject is a flower, then find the most beautiful, perfectly formed flower around you. Unless of course you intentionally wish to shoot a deformed subject for a different effect. Either way, just remember that when you are taking macro photos, there is nowhere to hide for the subject, every detail is noticeable – for better or for worse.
Ivan Tonav used a strong macro technique to capture this gorgeous blossom. The subject is perfect, meaning the photograph has a beautiful finish and not a single imperfection!
2) Backlighting
Backlighting and macro photography are a match made in heaven. When shooting mildly translucent objects, backlighting can have a wonderful effect, especially when the low morning sunlight shines through the back of the subject. Leaves, flower petals and butterfly wings will all look great with a good source of backlight. As a technique, backlighting will lend definition to the subject you are trying to catch and enhance your image
Cak Paul PyZk has fully utilised backlight, so that it shines through the wings of this amazing butterfly, for a majestic halo effect.
3) Be prepared to take a lot of pictures!
Whether you like it or not, it is quite likely that many of your pictures will be thrown away when you're using a close up effect. If you're working outside, even a slight breeze could disrupt your subject. If you are taking pictures of wildlife, for example small birds, frogs and insects then they could also be scared away quite easily. Focus is therefore critical, as any slight movement could result in a blurred image that you undoubtedly won't be happy with -us photographers are perfectionists after all! The best way to deal with this is by taking lots and lots of images. This way, you are a lot more likely to get at least a few which are sharp where you want them to be and capture the essence of your subject.
Agust Syahrivana took the above photograph - 'Peek a boo'. The photo is extremely sharp, with the object shown in excellent focus. A truly great shot! Similarly Cak Paul PyZk's 'Hi, I'm Bee' allows the viewer to see the subject, in this case a buzzing insect, in fantastic detail. Note how you can also see the details of the flower in amazing clarity proving that this is high standard shot.
We love seeing your photographs here at CoinaPhoto but we also love a challenge. Why don't you test your skills by having a go at taking some macro shots and sharing them with us on the CoinaPhoto market? Are you up for the challenge?
Also, keep up to date with all the latest news on our Facebook, Twitter and Instagram.