The month of August brings with it an abundance of long sunny days that are perfect for not only kicking your shoes off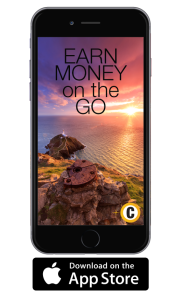 and relaxing, but getting out and being adventurous. The outdoors are a lot more enjoyable in the warmer temperatures, as is finding new and exciting places to explore- wherever they may be.
This month we look at those CoinaPhoto users who have been getting more adventurous looking specifically at a range of wonderful outdoor action pictures uploaded to the site. With summer in full swing and outdoor photography trends booming, we've taken a look at a few fantastic photographs that have really caught our eye. Make sure you let us know what you think.
Sports with a Difference 
Ed Norfi got creative when he captured this fantastic action shot 'Trying to survive', portraying a traditional Indonesian sport. Normally, when photographers shoot sporting scenes and fast-moving action they have little time to change many settings or worry about which mode they are in. However, Ed Norfi times this photo perfectly to show the sporting hero's expression of pure grit and determination, adding character to the photograph. Ed has positioned himself perfectly and captured a great action shot!
Water Action 
Water shots are also very popular this time of the year and this trend has gradually emerged over the summer months. Afterall, what's better than a dip in cool water when the sun is shining down on you? This particular action shot really stood out to us at CoinaPhoto due to the way Pelukis Cahaya Tungkal captured his subject mid jump, beside the water, using the backdrop of a gorgeous sunset. His phenomenal use of lighting allowed his subject to emit a striking silhouette against a rich and vibrant background of yellow and orange sky. If you want to capture a similar photo, just remember that regardless of the subject you are shooting, if you intend to freeze the action in your picture, you'll need a fast shutter speed.
Adventure
Explorer Fakhri Anindita has taken his photography to high altitudes, capturing this wonderful photograph entitled 'The Holliest Mountain'. Shot above the clouds, the clear lighting illuminates the mountain top – highlighting the height at which the photo has been taken. A fantastic shot that must have required a fair amount time and bravery to reach its location!
A wonderful way to explore during those warm sunny days by is getting on your bike with your camera around your neck or perhaps safely in your bag! We really liked this bicycle photograph taken by Firman Syah. This close up shot shows the bike in great detail but also carries what we think is a hidden meaning. The positioning of the stationery bike suggests it is the exact moment before an adventure. The location is not disclosed but makes the viewer wonder "where will the bike be heading"? Another standout feature of this photograph can be seen when you look a little closer. The stunning backdrop shows the setting sun along with a religious monument. In turn, these elements make the shot a commendable one that can't go unnoticed.
Are you planning an adventure this August? If so, where to? We would love to see your action shots from your travels so make sure you share them on to the CoinaPhoto website and remember, you can also keep up to date with the latest CoinaPhoto news by following us on Facebook, Twitter and Instagram.
We can't wait to hear from you.