This past August CoinaPhoto announced a unique competition in partnership with Qwiddle, the online piggy bank. Our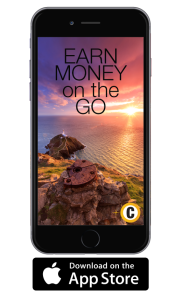 mission with Qwiddle was based around children and modern technology. 'Tech Kids' was an exclusive contest for CoinaPhoto users, which gave you the chance to enter the commercial world and photographer John Bowden was recently announced as our deserved winner. His abstract 'Tech Kid' photograph really impressed the Qwiddle team and therefore it was selected to become a feature in their upcoming marketing activity.
Today we catch up with the winner himself to discuss his photograph and his passion for photography in general. John Bowden is our mission winner and our latest Behind the Lens feature.
1. Your 'Tech Kid' photograph is stunning - tell us a little bit about the journey behind the lens. Where were you when you took it?
Many thanks! The original picture was one of an informal series of portraits taken of my nephew and niece at a local park whilst I was on holiday in London, so it is a truly international collaboration.
2. What inspired you to create this design?
Back home in New Zealand, I quickly saw the potential of this shot as one which had a contemporary feel, yet also promoted the the timeless virtues of peace, love and happiness. By adding digital elements to the mix it took the brief in a whole new direction.
3. What techniques did you use to capture the photograph and abstract design?
The original image was edited in Photoshop to remove the background, which was replaced by a street scene offering a more dynamic perspective. Layers were then added to create the 'technology' montage which surrounds the subject.
4. How did you get into photography?
I was taught the basic skills as a child by my grandfather, back in the era of 35mm cameras and processed & printed in a darkroom at home. Through the years I have kept abreast of change, pursuing a career in graphic design.
5. How are you finding CoinaPhoto? What are your likes/dislikes about the platform?
CoinaPhoto provides an engaging arena in which to socialise with other like-minded photographers, share my work and earn passive income. It would be nice to see more competitions on the site and better promotion of the Facebook page.
Congratulations to our winner and a huge thank you to those who entered our Tech Kids Mission with Qwiddle. We're always open to suggestions here at CoinaPhoto so let us know what you'd like to see next,  and make sure you keep up with the latest CoinaPhoto news and competitions by following us on Twitter, Facebook and Instagram.