THEME: Weddings of the World
It's beautiful how weddings can vary from one part of the world to another. Be it a ceremonious festival lasting several days or a quiet destination wedding with an exchange of vows, this week we want to see photos of the wonderful ways in which couples tie the knot and say 'I Do'. Take your favourite shots and upload them to our market for a chance to win our 'Weddings of the World' photo contest!
PRIZES
DATES
Submissions 9th May 2016 to 29th May 2016

Winners announced 2nd June 2016
JUDGE
Rumaisa Khan, CoinaPhoto team member
To be declared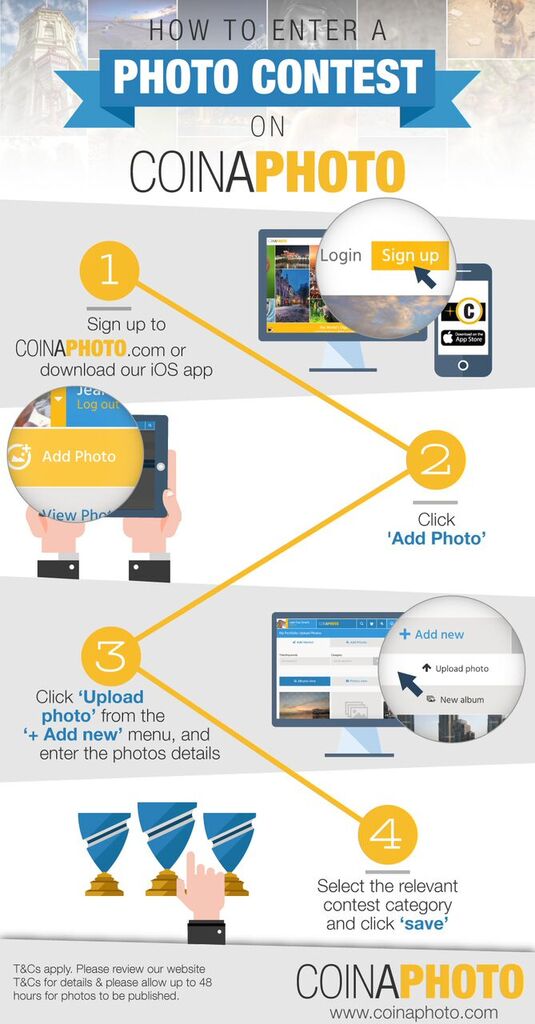 CRITERIA
All photo entries must fit ALL criteria to qualify as a winner. Please review the following requirements:
Photo must ensure all rights, including permissions from subjects and all parties displayed
Photos submitted must be linked to a CoinaPhoto account
Must have all 3 sizes available (S=0-5 MP,  M=5-10 MP, L=10+ MP)

CoinaPhoto account must have a profile picture

Photos must not previously have won an award in one of our previous contests. (Contestants may win more than one CoinaPhoto contest but are not eligible to win consecutive contests)

Photos submitted must be owned by entrant (winners may be asked to provide additional verification of ownership)

For more information on contest regulations, please refer to our 

Terms & Conditions
The contest also offers a fantastic opportunity for your submissions to be uploaded to our Market, which can be bought for commercial use as per our Terms & Conditions. Good luck to all our contestants! Remember, you don't just take a photograph, you tell a story!