THEME: Friends
Rumour has it that if you stay friends with someone for over seven years, you will be friends forever. Whether friendships are long term or you have only just made it to your friends' circle, friendships play a vital role in our lives!  We want to see you celebrate your friendships and show us some of your best shots featuring your friends! Submit your best entries to our brand new 'Friends' photo contest to be our grand prize winner!
PRIZES
DATES
Submissions 17th March 2016 to 7th April 2016

Winners announced 14th April 2016
THE STORY
Every moment is more special when you share it with your closest friends. We want to see your best memories shared with your friends. Celebrate your friendships and submit your best entries to our 'Friends' photo contest now and win a $200 cash prize!
JUDGE
Judges will be selecting the best photos based on creativity in subject, perspective, angle, focal point, focus/sharpness and relevance to theme.
Rumaisa Khan, CoinaPhoto team member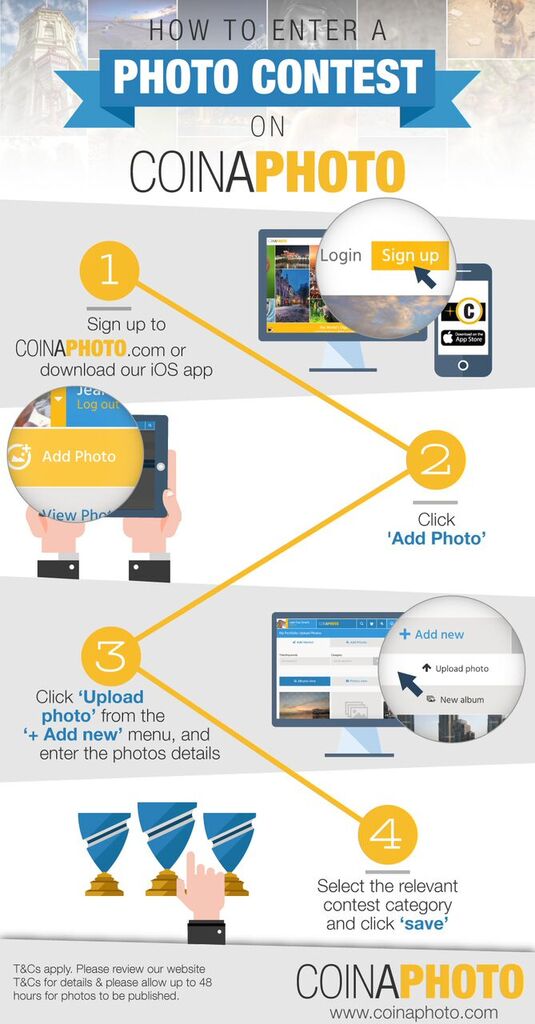 CRITERIA
All photo entries must fit ALL criteria to qualify as a winner. Please review the following requirements:
Photo must ensure all rights, including permissions from subjects and all parties displayed
Photos submitted must be linked to a CoinaPhoto account
Must have all 3 sizes available (S=0-5 MP,  M=5-10 MP, L=10+ MP)

CoinaPhoto account must have a profile picture

Photos must not previously have won an award in one of our previous contests. (Contestants may win more than one CoinaPhoto contest but are not eligible to win consecutive contests)

Photos submitted must be owned by entrant (winners may be asked to provide additional verification of ownership)

For more information on contest regulations, please refer to our 

Terms & Conditions
The contest also offers a fantastic opportunity for your submissions to be uploaded to our Market, which can be bought for commercial use as per our Terms & Conditions. Good luck to all our contestants! Remember, you don't just take a photograph, you tell a story!
Featured image by Mark Anthony Agthay