Our CoinaPhoto community is always buzzing with amazing photographers. We spotlight an amazing Bangladesh-based photographer who's been featured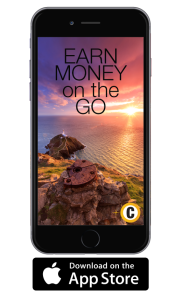 internationally in the media. With publications such as ABC News, Daily Mail, Buzzfeed, BoredPanda and Reddit showcasing his work, we had to find out more about our friend Ashraful! We'll also get a glimpse of his photo project that went viral on the internet.  
COINAPHOTO: We love your photo Dream a little dream! This photo is stunning – tell is a little bit about the journey behind the lens. Where were you when you took it?
ASHRAFUL: I shot this photo in my apartment balcony using natural sunlight. I wanted to create something simple yet beautiful, which gives a dreamy feel. I wanted to make the flower look like as if it's dreaming and those falling petals are like floating dreams. This was the concept for it.
COINAPHOTO: What techniques did you use to capture this photograph?
ASHRAFUL: For this photo, I placed the flower in a corner of my balcony where there's plenty of natural light. I sprayed water through a spray bottle on a piece of glass and held it in the background for the bokeh. And my camera was attached to my tripod. I threw some petals in the air and using the self-timer mode I shot several pictures. Later I opened them in photoshop and combined them all together.
COINAPHOTO: What a beautiful bokeh outcome with your glass and water technique! We want to know what subjects inspire you?
ASHRAFUL: I like to shoot mostly still life and conceptual images.
"I've always been inspired by the beautiful little things in our lives and I try to portray my appreciation for little things through my photos."
COINAPHOTO: You're quite good at capturing the little things. Tell us about your adorable photo series on BUZZFEED that went viral!
ASHRAFUL: I did a photo project of documenting a baby rabbit's first 30 days of life and posted it on the internet. That project has been featured by Boredpand, 500px, PetaPixel, Buzzfeed, Reddit, Daily mail, Mirror Uk, ABC news and many other international medias. That was a great moment of achievement for me. 
COINAPHOTO: What other photographers do you admire? In or out of the CoinaPhoto community?
ASHRAFUL: I admire so many photographers like Brooke Shaden, Joel Robison, Dina Belenko, Elena Shumilova and many others. At CoinaPhoto, I really admire the works of Irdan Nofriza Nasution.  
COINAPHOTO:  Thanks for showing us some love! How are you finding CoinaPhoto? What are your likes/dislikes about the platform?
ASHRAFUL: I really like Coinaphoto and the token system. I think it's something new and very interesting. I still need to explore it more, but so far it looks great to me and I'm looking forward to share more of my works here!
What do you think of Ashraful's work? All his photos are available for download in our MARKET
Leave a comment below! or Connect with Ashraful Arefin on CoinaPhoto to see more of his photos!
We are always searching for phenomenal talent. If you'd like to be featured in our next Behind the Lens article, please contact [email protected]