An opportunity that arises every night, yet there are very few photographs that fully capture just how beautiful the sky can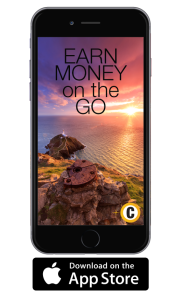 become. A mix of pinks, reds and oranges, a sunset is the perfect place to take a photograph and show off your talent.
Whilst some of CoinaPhoto's users are moving deeper into summer with long nights creating opportunities to capture perfect warm photos of the sun descending – on the other side of the world remain lots of opportunities to take photographs of stunning winter sunsets.
Here we share 3 base techniques you can use in order for you to capture the spectacular views of the evening, whilst incorporating your own skills in order to set you apart from others.
1. Composition techniques 
There are a variety of focal lengths you can use when trying to take the perfect photo, for example, a wide angle can be used to create a sweeping landscape shot in order to get the full sky in. However, if you want to focus on the image of the sun setting, then it would be a good idea to use the zoom tool. A 200mm lens on upwards would be the right setting to have in order to be the correct distance needed. Although, it is still important not to look directly at the sun, because even though it is setting, it can still be dangerous. In addition, if you include a silhouette, it can add more character to your photo. Your sunset needs a point of interest and a silhouette is perfect for it. Having a mountain range or even a palm tree can add mood and context to the sunset making it more of story rather than a still image.
Photographer, Yogi Brima, has included the perfect silhouettes within his photograph 'Lake Kamang' in order to create a unique mood when looking at the sunset.
2. Exposure technique
Using a range of exposures can allow for different effects within your photographs. You do not have to rely on your camera automatic modem, instead you can switch into aperture or shutter priority mode in order to take a variety of shots in different exposures. There is no 'right' exposure when taking a photo of a sunset that is needed to make it stunning.
The image here by Irwan Setiawan has managed to use the perfect exposure lock where he has pointed the camera at a darker place and locked in exposure for that spot and then reframed the photo to include the sunset.
3. Look around you 
It is true that sunsets cast a ray of colours in the sky, but they can also emit a beautiful golden light. This can create opportunities for more wonderful types of photography. Keep an eye out for other scenic views around you, not just in front of you, in order to fully expose the full effect of a sunset. Capturing a landscape shot with this can provide you with the best photo necessary.
Here, Hendi Syariffudin has wonderfully captured the essence of the golden sky emitted by the sun.
If you have taken any sunset photographs recently then we would love to see them. Make sure you upload your snaps to CoinaPhoto – you might even earn yourself some coins! What other techniques make an awesome sunset photo? What's your favourite part of summer to photograph? Let us know by leaving a comment or connecting on Twitter (@CoinaPhoto) or Facebook (www.facebook.com/coinaphoto).