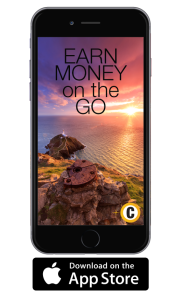 He's currently the 1st runner up from our latest photo contest "Love Your Job", we get to know more about Indian-based photographer Pranab Basak. He's no rookie to winning awards for his photography. Pranab is the recipient of many international human interest awards throughout the years, including IREX 2013 Make a Better World Photo Contest and being honored by UNESCO as Artist FIAP in 2013. His inspirations and human interest work will amaze you.
COINAPHOTO: This photo above is stunning – tell us a little bit about the journey behind the lens. Where were you when you took it?
PRANAB: During my travels in a remote village in West Bengal, India. I saw the pottery and loved it. During busy hours, the girl was helping her father, then her friends made a fun gesture with their hand shadows. The girl was enjoying the work and show from her friends with a beautiful smile.
COINAPHOTO: What techniques did you use to capture the photograph?
PRANAB: I used aperture priority mode in Nikon D3000 DSLR with 18-105mm Vr lens. (F/11,1/13 sec.,ISO-800)
COINAPHOTO: There is so much passion in your photos. Tell us, how did you first get into photography?
PRANAB: I first started my journey through lens in 2009 as a self taught 
amateur photographer. But I loved taking photos as a child. As an adult, I started to reignite this passion by using my camera to capture moments of human interest. 
COINAPHOTO: Are there any other photographers you admire or look to for inspiration?
PRANAB: There are so many photographers that I admire. Some of my favorites are Abhijit Dey, Sujon Sarkar, Nimai Chandra Ghosh all from India and Henry Ho from China.
COINAPHOTO: How are you finding CoinaPhoto?
PRANAB: I think CoinaPhoto is a great global platform for amateur photographers to showcase their work.
What do you think of Pranab's work? Check out more of her work. All his photos are available for download in our 

MARKET

.
Leave a comment below! or Connect with

Pranab Basak

 on CoinaPhoto to see more of her photos!
We are always searching for phenomenal talent. If you'd like to be featured in our next Behind the Lens article, please contact [email protected]