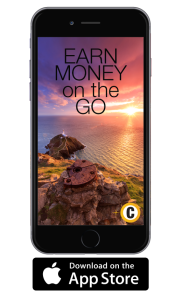 Laura finds inspiration walking around her lively city of San Francisco, watching movies and getting lost in her daydreams. Raised by a father who was an artist and writer, she was surrounded by art as a child. She has been a photographer for over 20 years, starting in high school black and white film classes. We get to know more about VOGUE portrait and commercial children's fashion photographer.

COINAPHOTO: This photo is stunning! What was your inspiration for it?
LAURA: This photo was taken while walking from the park, and my daughter stopped to pick up a rose blossom that had fallen on the city street. She picked it up and said "Look Mom, isn't this beautiful?  You should take a picture of this." I had her cup her hands around the blossom and I loved the way her hands almost resembled a shape of a heart.
COINAPHOTO: What techniques did you use to capture this photograph?
LAURA: I used a Canon 6D with a 85 1.8 lens in natural, shaded light. I used a partial spot-metering mode, because I knew that I wanted a vignette and most of the light flowing from the flower towards the outer border of the frame. I then converted it to black and white to add "mood' to the shot.
COINAPHOTO: As a licensed Art & Commerced Photo VOGUE photographer, what advice can you give other photographers?
LAURA: As far as tips and tricks I use… If you are a natural light photographer like myself, finding the best light is number one! Also, when shooting kids, gain their trust first and then you can act as silly as possible! It really works!
COINAPHOTO: What other photographers do you admire? 
LAURA: There are many photographers that I admire, too many to list. But the first ones that come to mind, that really speak to me, are Steve McCurry, Paolo Reversi and Annie Leibovitz.
COINAPHOTO: We know you're a newcomer, but how are you finding CoinaPhoto so far? 
LAURA: I haven't learned everything about the platform just yet, but so far it's been a fun site to visit and meet other photographers!
What do you think of Laura's work? Check out more of her work. All his photos are available for download in our 
MARKET
.
Leave a comment below! or Connect with
Laura Drake Enberg
 on CoinaPhoto to see more of her photos!
We are always searching for phenomenal talent. If you'd like to be featured in our next Behind the Lens article, please contact [email protected]