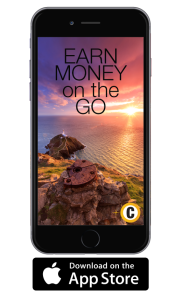 Iain MacFadzean, also known as Seamus Pop in our CoinaPhoto community, is our featured photographer this week! From his breathtaking landscapes to grand old architecture, this photographer has a flair for the dramatic in his photography style. You can feel the passion for his balanced interest in nature and urban backgrounds. We get to know more about the thoughts, techniques and inspirations of this Norway-based photographer.
COINAPHOTO: We are fans of your photography. Can you tell us more about what subjects inspire you?
SEAMUS: I'm lucky enough to live in a wonderfully picturesque city which also has gorgeous nature and landscapes right on the doorstep so nature and the world around me are the greatest inspirations.  It helps, of course, to live in a wonderfully photogenic country!
COINAPHOTO: Where else has your work been featured?
SEAMUS: I've been featured on a  few photography platforms. I've made Picture of the Day twice on Pashadelic and my shots regularly feature in the upper echelons of 500px's 'pulse' feature.  One of my photos was used by the Norwegian Ancient Monuments Association as a backdrop for conferences and conventions. It's always great to see your work get featured.
COINAPHOTO: This photo is stunning – tell is a little bit about the journey behind the lens.Where were you when you took it?
SEAMUS: The photo was taken on a trip to Russia in May 2015 at the Peterhof Palace just outside Saint Petersburg.  The weather was the worst during the entire trip but I got two or three dramatic shots because of that.  This particular shot was taken from the terrace outside the Summer Palace where Peter the Great would've wandered during summer days.
COINAPHOTO: What techniques did you use to capture "Russian Storm"?
SEAMUS: This photo was taken hand-held and because of the weather conditions constantly changing it was a bit difficult to get the exposure just right but after a bit of trial and error I got a reasonable result here.
F 7.1, 1/125th of a second, ISO 125, 18mm.  I tried to get the symmetry as spot-on as possible to minimise cropping later and it wasn't too bad.
COINAPHOTO: Do you admire any other photographers?
SEAMUS: I'm not a huge fan or follower of anyone 'famous' in the photography world. I'm much too busy working and trying to improve my own photography for that.  What I will say is that there are some amazing photographers out there that you've never heard of and you can learn more from them than any 'big' names.  If you're looking for inspiration then expose yourself to as much photography as you can!
COINAPHOTO: We think so, too! So how are you finding the CoinaPhoto community?
SEAMUS:
 I find the concept behind the site is great but I want to be able to see all the latest photos from those I follow at the click of a mouse. A slimmed down, more user-centric site would be great… looking forward to working with CoinaPhoto more.
What do you think of Seamus' work? All his photos are available for download in our 
MARKET
Leave a comment below! or Connect with 
Seamus Pop
 on CoinaPhoto to see more of his photos!
We are always searching for phenomenal talent. If you'd like to be featured in our next Behind the Lens article, please contact [email protected]